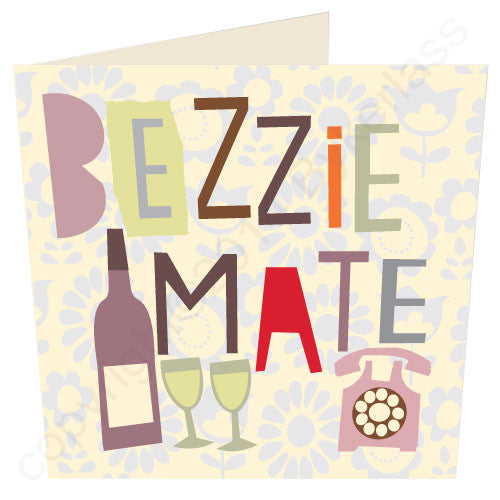 Bezzie Mate - Scouse Card (SS16)
Best Mate  (Bezzie Mate) - Scouse Stuff Card

A stylish card perfect for a Bezzie Mate for any occasion. Design led for showing wine, glasses and the phone - a must for Scouse Bezzie mates.  It has a translation of the dialect on the back. Card size is 127 x 127mm card on 225gsm cream card with cream envelope, individually cello wrapped.
MADE IN THE UK