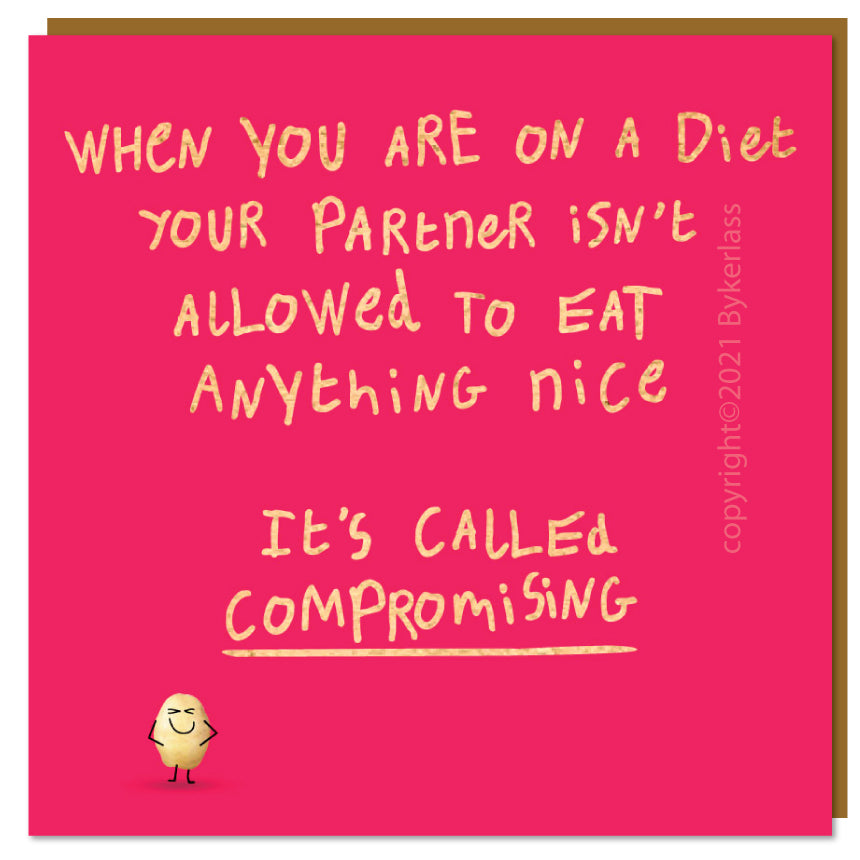 Compromising Diet - Lumpy Potato Lady Card - (LP17)
Compromising Diet - Lumpy Potato Lady Card 
A modern fun range of cards with hilarious relatable message. 

Text reads When you are on a diet, your partner isn't allowed to eat anything nice.  It's called COMPROMISING

Printed on heavy 300gsm card stock with a luxury shiny gold foil text finish.
Blank inside.  145mm square, individually cello wrapped with a beautiful gold envelope. 
MADE IN THE UK 
Follow @lumpypotatolady on instagram for more funny memes