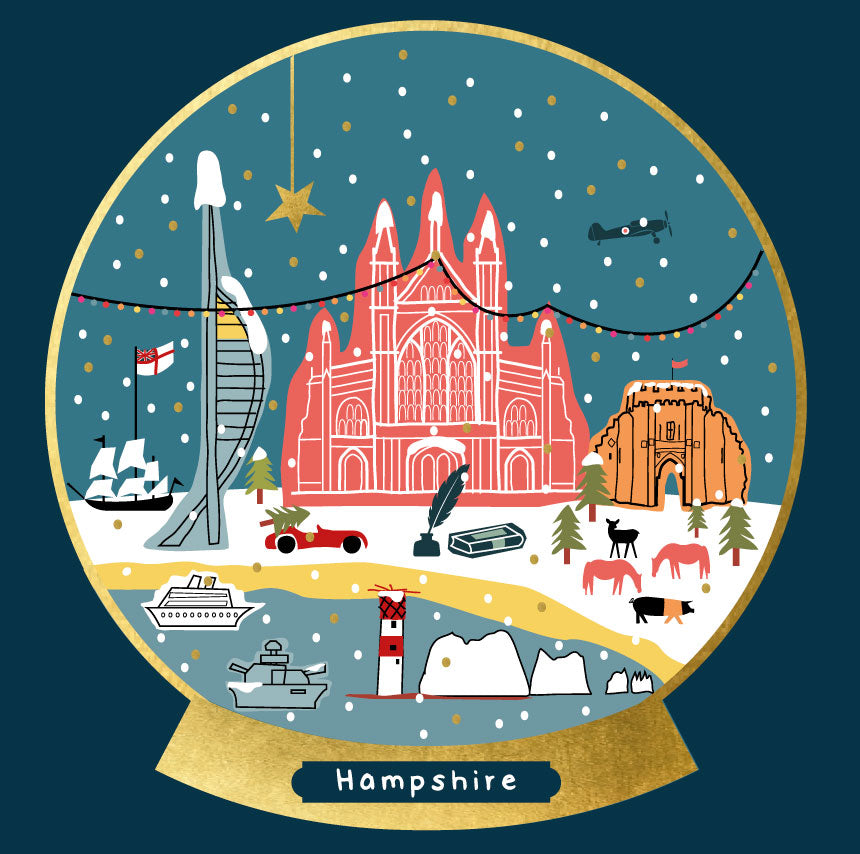 Hampshire Snow Globe Christmas Card --- FX145
Hampshire Snow Globe Christmas Card
LUXURY GOLD FOILED Hampshire Snow Globe Christmas Card
Featuring The Spinnaker Tower, Winchester Cathedral, Southampton Bar Gate, The Needles (Isle of Wight) and references to Naval and RAF bases as well as the New Forest and Beaulieu.
Printed on heavy weight 300gsm card with a luxury gold foil finish. 145mm square, individually cello wrapped with a beautiful gold envelope. 
MADE IN THE UK