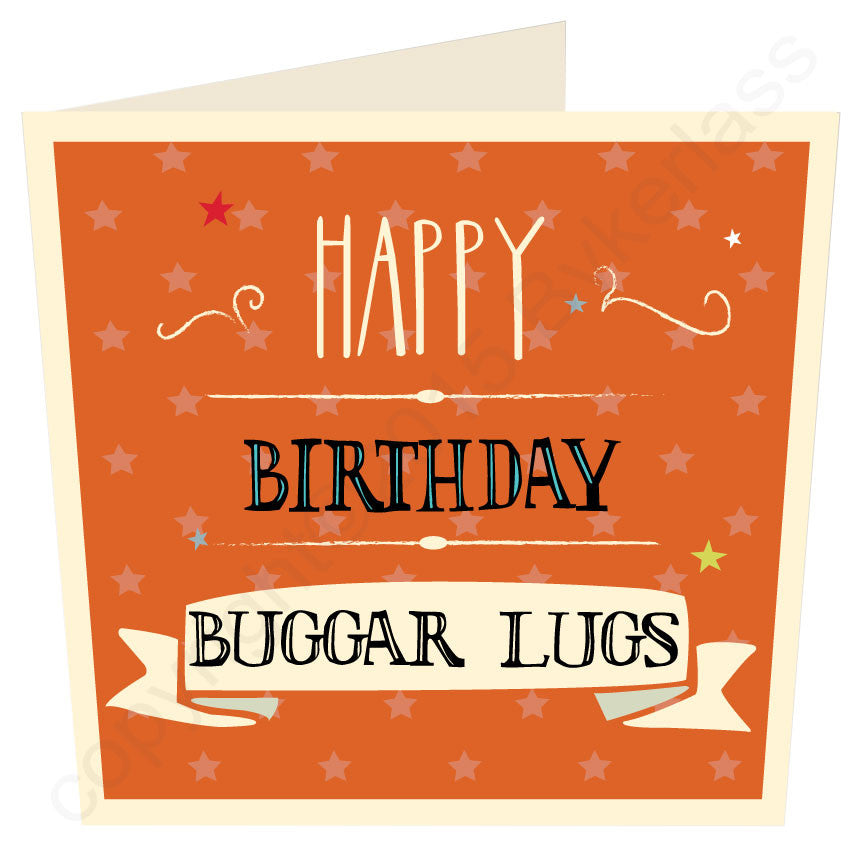 Happy Birthday Buggar Lugs North Divide Card MB27
Happy Birthday Buggar Lugs Card
Fabulous quality card with a smile and a slight accent!! This card is bound to raise a smile to any recipient.
Branded with Wotmalike on the back this card using our original and contemporary design styling, hand drawn fonts and bright vibrant colours.
127 x 127mm card on 220gsm ivory card with cream envelope, individually cello wrapped.
MADE IN THE UK