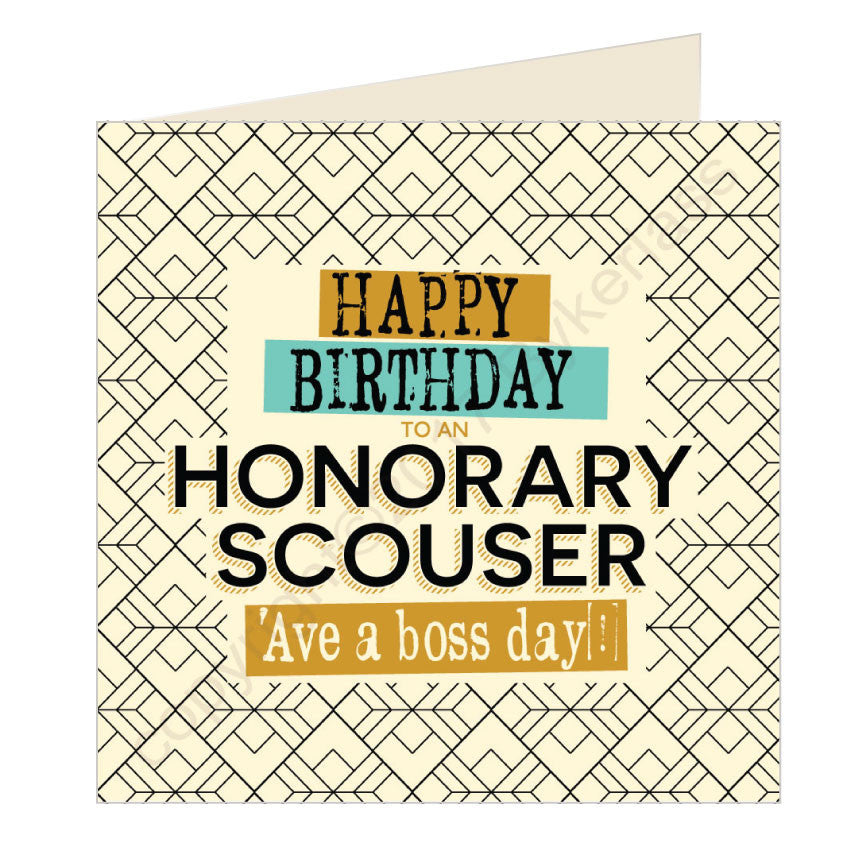 Happy Birthday Honorary Scouser - Scouse Card (SQ25)
Happy Birthday Honorary Scouser  - Ave a boss day Scouse Card
Do you know someone who is not an honorary scouser??  Make them feel better for not being born Scouse by giving them this boss card.
This card comes complete with a translation of the Scouse dialect on back.
127 x127mm card on 270gsm cream card with envelope, individually cello wrapped.
MADE IN THE UK