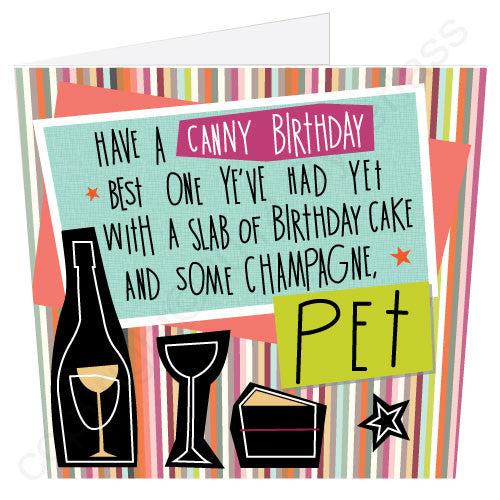 Have a Canny Birthday Pet Geordie Card (GP5)
Have a Canny Birthday Pet Geordie Poetry Card
Large size card on heavy weight fabulous quality card.
We are all about doing something creative and original and are leaders not followers. This new and exciting regional dialect poetry range is the result of a creative collaboration between designer Jo Burrows (Bykerlass) and creative writer Matt Reilly.
Great birthday card for any Geordie or North Easterner who you call Pet.  We create original cards with a Geordie accent with style and flair and of course amazing quality.
147 x 147mm card on 300gsm white card with white envelope, individually cello wrapped.
MADE IN THE UK