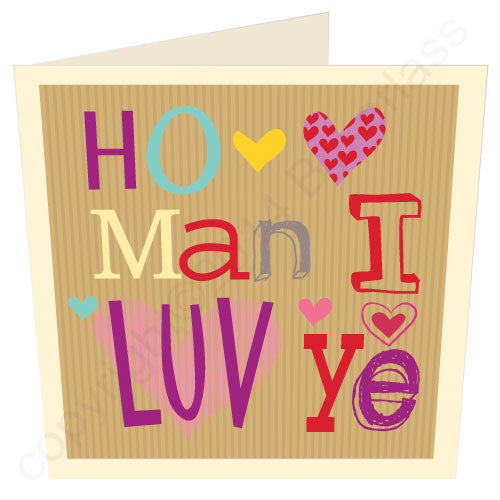 Ho Man I Luv Ye - North East Card (GV1)
Ho Man I Luv Ye Geordie Mugs Love Card
Lovely Ho Man I Luv Ye card - mixed fonts drawn onto a brown paper design to say you love someone with a Geordie Accent.

Card Fun Geordie Card - complete with translation of Geordie saying on back of card. 127 x127mm card on 225gsm cream card with envelope, individually cello wrapped.
MADE IN THE UK