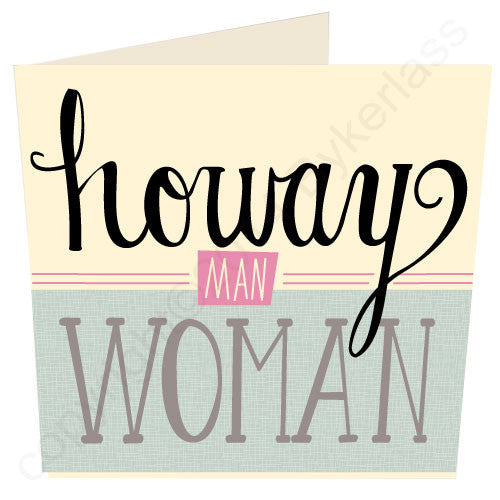 Howay Man Woman Best Selling Card (NES6)
Howay Man Woman North East Speak Card
Funny and stylish use of North East dialect on this really Dialectable card.  Card is heavy weight 290gsm with retro style design in contemporary colours and hand drawn fonts.
The card is on heavyweight 290gsm white card at 127mm square with a cream envelope and cello wrapped.
There are mugs and coasters to match this fabulous North East Speak Range.
MADE IN THE UK