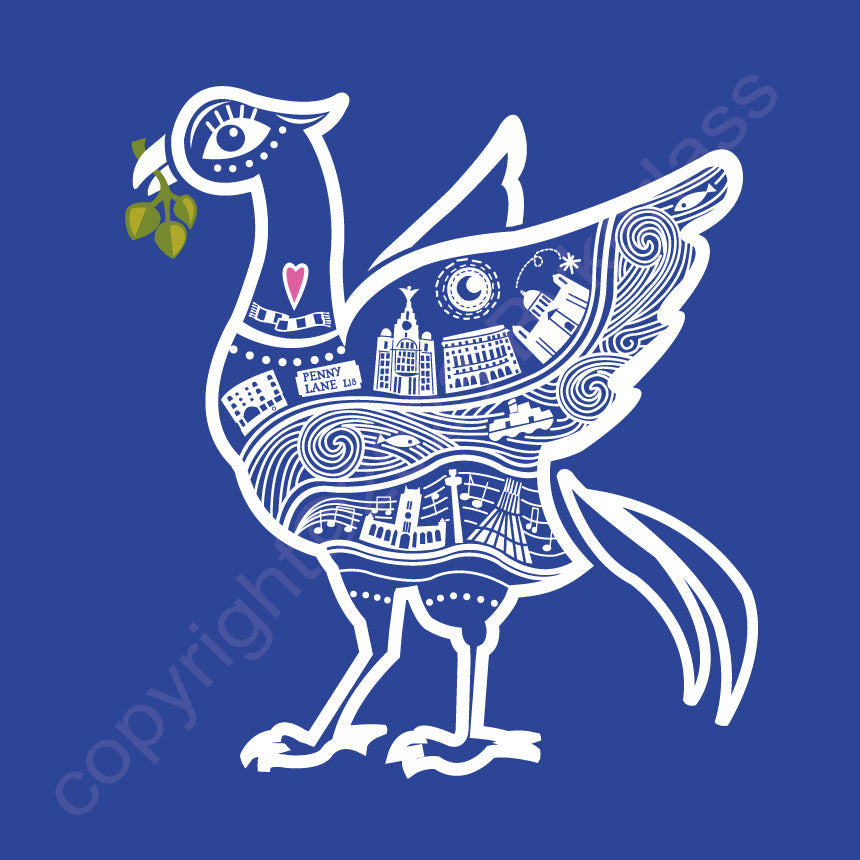 Liver Bird Line Illustration Scouse Card (BLUE) - (MB69) NON CHRISTMAS
Liver bird Line Illustration Scouse Card (BLUE)
Iconic places and visions of Liverpool are illustrated in a stylish contemporary way on these gorgeously high quality cards.
All of the places illustrated are listed on the back of the card.  
Send this card all year round.

Printed on heavy weight 300gsm eco card 145mm square, individually cello wrapped with a beautiful white envelope. 
MADE IN THE UK