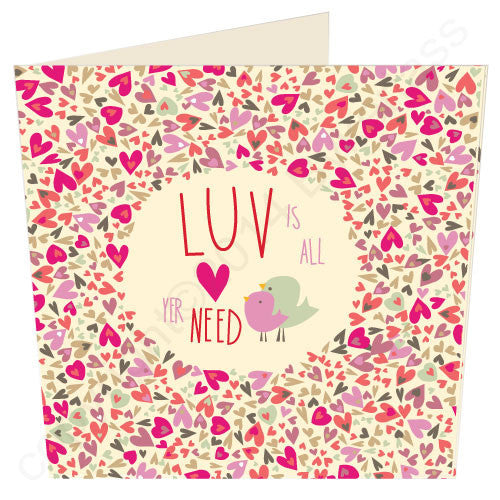 Luv Is All Yer Need - Scouse Card (SS35)
Love Is All You Need  (Luv Is All Yer Need) - Scouse Stuff Love Card
Contemporay design with love birds and the message Love is all you need - obviously with a Scouse accent. Lovely colours and styling for any loved up Liverpudlian.   
This card is 127mm square on 225gms card with cream envelope and a Scouse translation on the back.
MADE IN THE UK