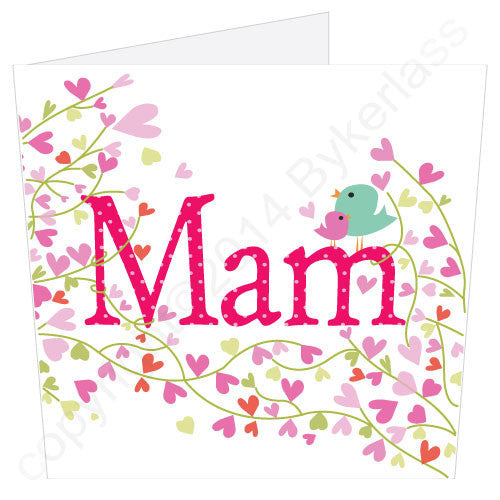 Mam Flowers Birdie Card (MB4) Large Cards
Mam Flowers Birdie Card
A lovely Mam card featuring hearts and flowers and birdies!! Aaah what more could you send to your lovely Mam. Great design on a large quality card in white 290gsm comes with an envelope and is cello wrapped (147 x 147mm). Branded on the back with WOTMALIKE - so can be sent to a Mammy anywhere.  Suitable for all occasions.
MADE IN THE UK