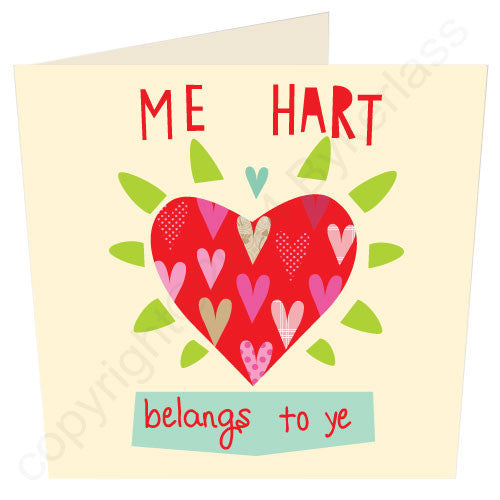 Me Hart Belangs to Ye - Northumbrian Card (CG8)
My Heart Belongs to You (Me Hart Belangs to Ye) - Canny Good Northumbrian Love Card
Northumbrian dialect greetings card for that special person in your life.  We've put a translation on the back of the card, and left the inside blank for your message.
127 x127mm card on 225gsm cream card with envelope, individually cello wrapped.
MADE IN THE UK