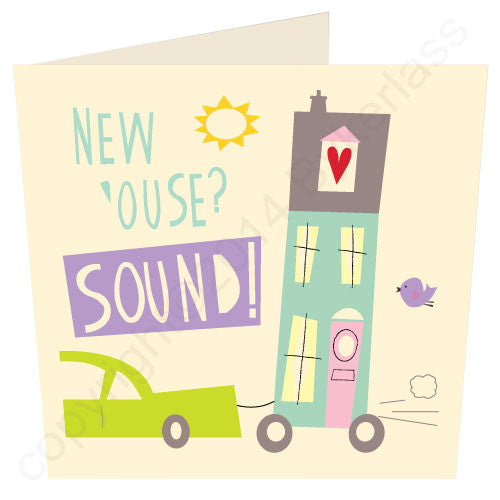 New House Sound - Scouse New Home Card (SS11)
New House Sound - Scouse Stuff New Home Card

Sound!  A perfect card to welcome someone into their new home.  This design led card comes lovely colours in a contemporary style.  Why not add in the Scouse City Range of gifts as a perfect moving in pressie!
127 x 127mm cream 225gsm card with cream envelope, individually cello wrapped.
Scouse Gifts and Cards by Wotmalike.
MADE IN THE UK