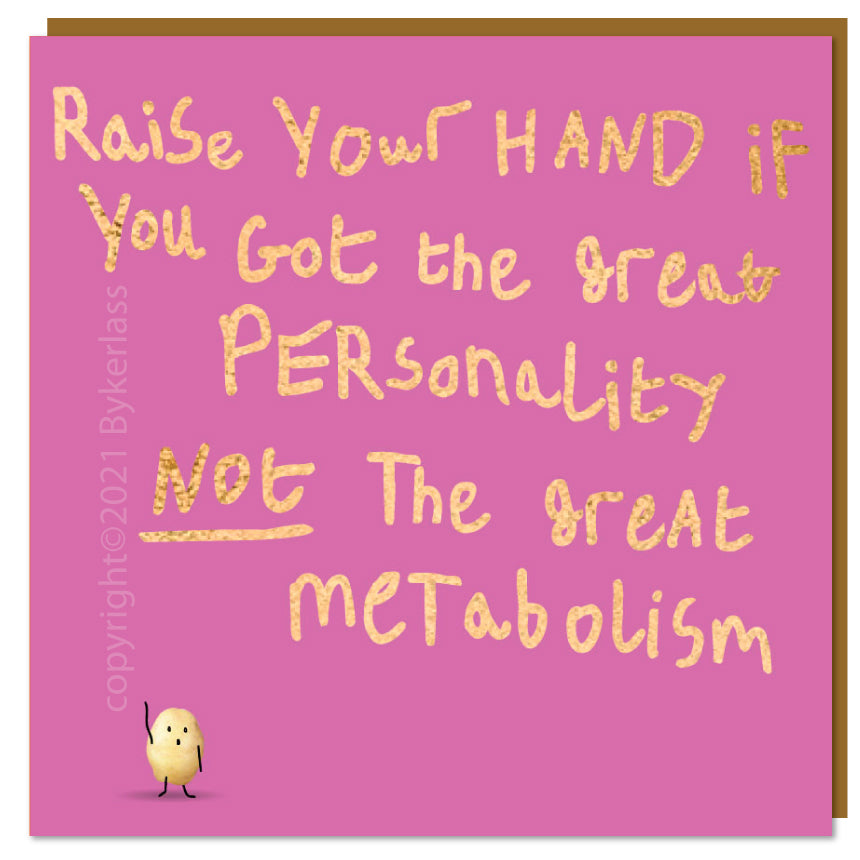 Raise Your Hand Personality - Lumpy Potato Lady Card - (LP4)
Raise Your Hand Personality - Lumpy Potato Lady Card 
A modern fun range of cards with hilarious relatable message.

Text reads Raise Your Hand if you got the great personality not the great metabolism

Printed on heavy 300gsm card stock with a luxury shiny gold foil text finish.
Blank inside.  145mm square, individually cello wrapped with a beautiful gold envelope. 
MADE IN THE UK
Follow @lumpypotatolady on instagram for more funny memes