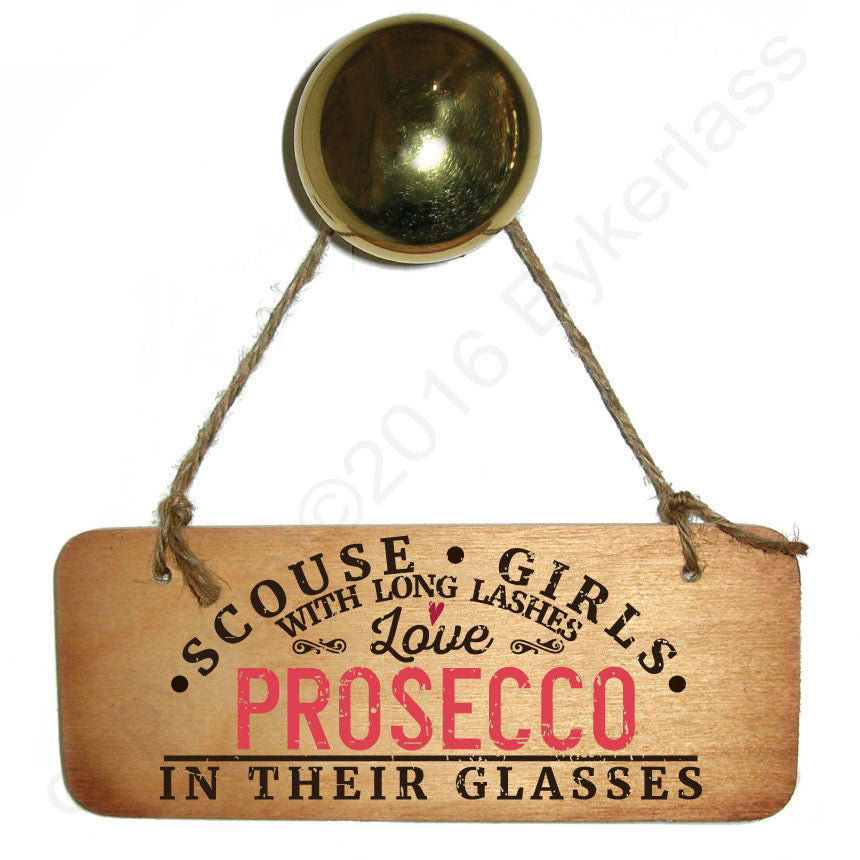 Scouse Girls With Long Lashes Love Prosecco Wooden Sign - RWS1
Scouse Girls With Long Lashes Love Prosecco In Their Glasses Wooden Sign
From our fabulous IN THEIR GLASSES range.  Stylish artwork with slightly worn effect and a touch of class - a sign for all girls who loves PROSECCO IN THEIR GLASSES!!  Each sign is hand made by us so each one is completely unique.  Comes with a swing ticket and is hung using natural jute. Sign size 175 x 67 mm.  Quality item hangs beautifully.

There are lots of other gorgeous quality and original gifts and cards to coordinate in this range!
If you wish for this sign to say another BEVERAGE (Champagne, Vodka, Gin etc) please choose from the drop down menu below and message us)!
Handmade by Wotmalike Ltd in the UK
FREE P&P