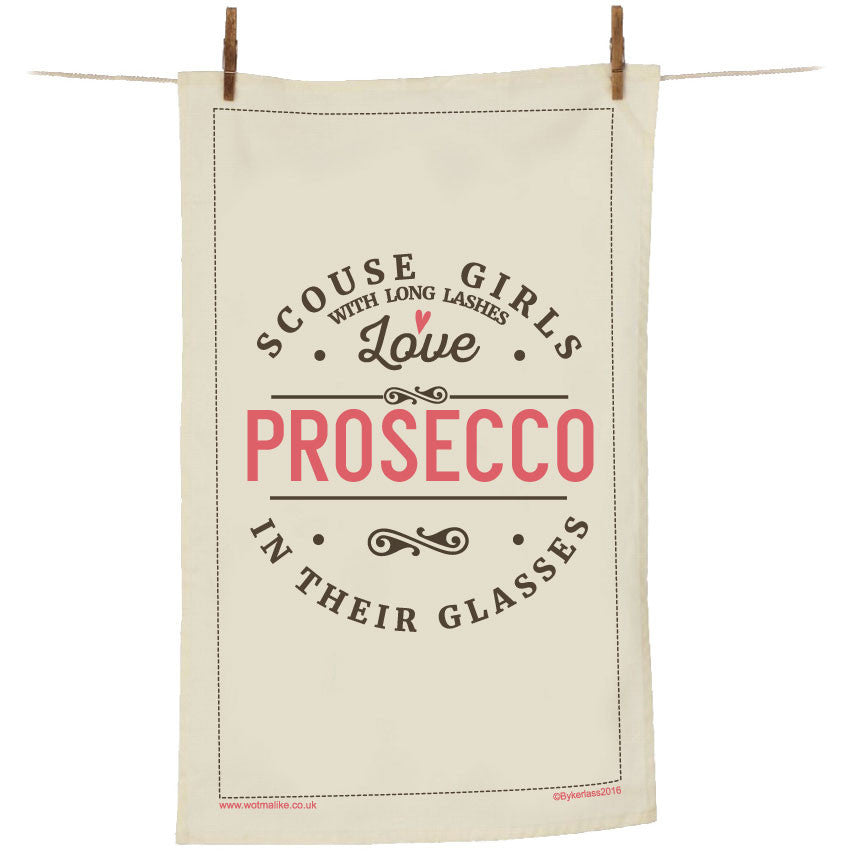 Scouse Girls With Long Lashes Love Prosecco In Their Glasses Tea Towel - SGTT1
Scouse Girls With Long Lashes Love Prosecco In Their Glasses Tea Towel

From our fabulous IN THEIR GLASSES range. Stylish artwork with a touch of class - a quality tea towel for girls who loves PROSECCO IN THEIR GLASSES and love GREAT DESIGN!!
On a cream natural cotton 50 x 79cm with great absorbancy and a two colour print.
There are lots of other gorgeous quality and original gifts to coordinate in this range!
MADE IN THE UK
Handmade by Wotmalike Ltd in the UK
FREE P&P