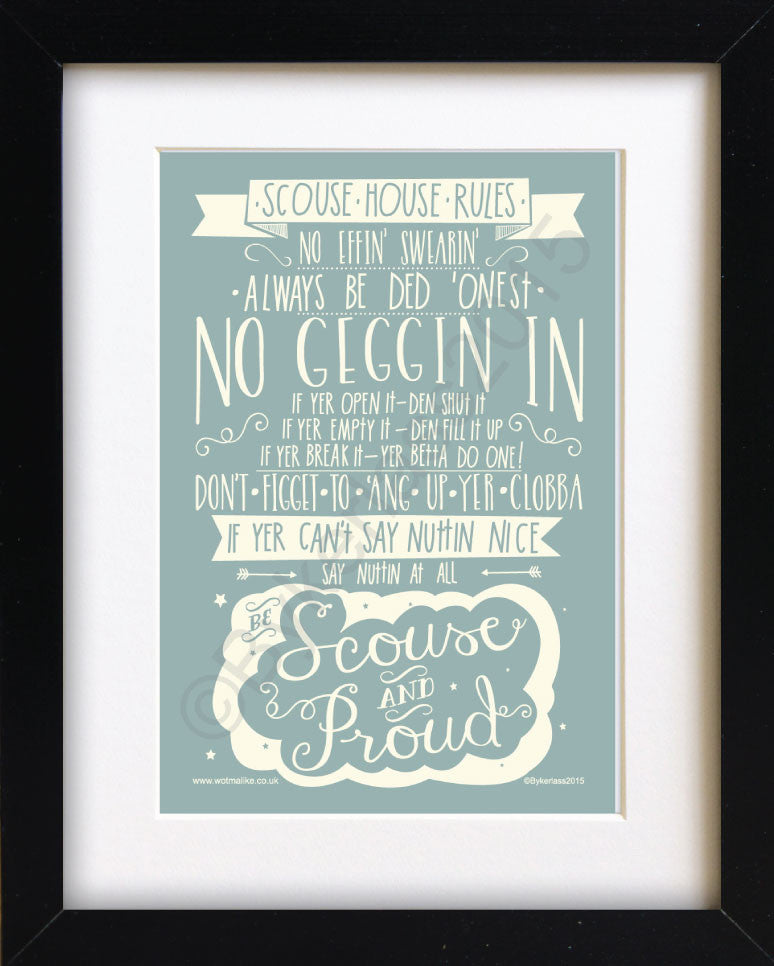 Scouse House Rules Mounted Print (SSP1)
Scouse House Rules Mounted Print
These are the House Rules of This Scouse House - No Effin Swearin, Stop Geggin In etc but the best one is Be Scouse and Proud.
This high quality digital print comes with a off white photo mount.  It will fit any 12 x 10" frame and look fabulous!!
This Scouse House Rules Print is also available as a large quality tea towel and also on one of our fabulous rustic wooden signs.
Great gift as they are dead easy to post.
PLEASE NOTE FRAME NOT INCLUDED, BUT POSTAGE IS!

MADE IN THE UK