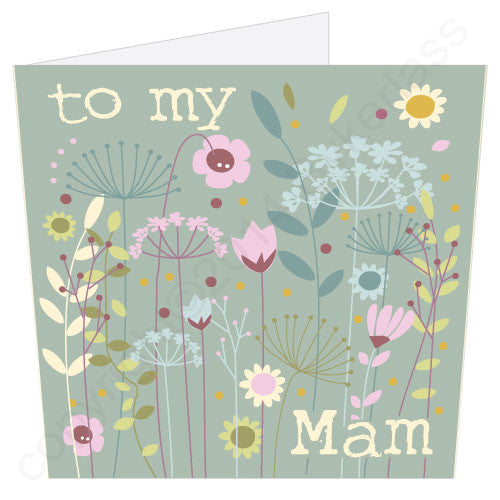 To My Mam Floral Card Card (MB10)
To My Mam Floral Card
Gorgeous English inspired floral design saying to my Mam on it can be used for any occasion - birthdays, Mother's Day, thank-you or anytime just to show your Mam you care.  225gsm white card with envelope, individually cello wrapped (127 x 127mm). Branded on the back with WOTMALIKE - so can be sent to a MAM anywhere.  There is a Floral Mam Mug and Coaster to coordinate too!

MADE IN THE UK