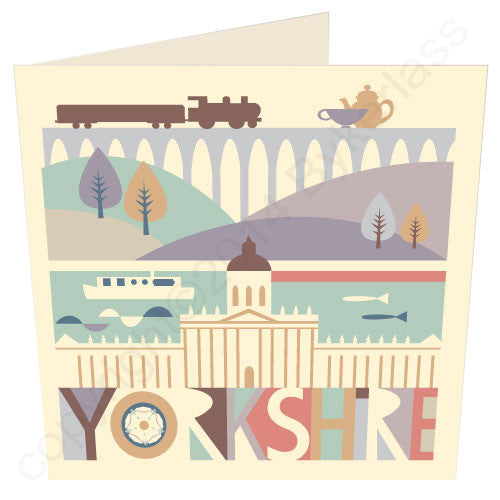 Yorkshire Scape with Train - Yorkshire Card (YY19)
Yorkshire Scape with Train - Yorkshire Yorkshire Card
Featuring some iconic sights of Yorkshire Landscape such as Ribblehad Viaduct, Castle Howard, Fountains Abbey, Landscape for Dales and other references to Yorkshire such as the railways  and Yorkshire Tea and canals.  A must for anyone who loves Gods Own County in a stylish designed way.
There is another card to match this design as well as a mug and coasters and a tea towel.
127 x 127mm card on 225gsm cream card with cream envelope, individually cello wrapped.
MADE IN THE UK